Bank of Oklahoma, Motor Bank
Tulsa, OK
1977



Typical of the technique in many southwestern cities, here, a full block in the core of the city is devoted to banking by automobile.

Our concept was to create an "orchard" through which one drives en route to auto tellers. In this way a green block would be presented as a visual gift to the city, for we assumed that the site would eventually be surrounded by taller buildings.

With an east-west slope, the site is manipulated so that the Southeastern part is given over to the pedestrian. This park is surmounted by a "lantern" walk-in bank; the automobile-related and support services beneath this park-cum-podium. The building, enclosed by a wall woven of glass block and supported on a structure that recalls the natural gas storage tanks in the refineries across the river, is a continuation of the tree-grid. The horizontal expression of the skin combines clear and tinted, large and small blocks - the larger scale occurring on the north side, the smaller size occurring on the southern exposure so that the finer grid of the masonry between the blocks is a more dense sunscreen.

The intentional absence of scale is a mode for giving a presence to what is a very small structure in a downtown area. In the square block, the double square and its diagonal become the organizing geometry.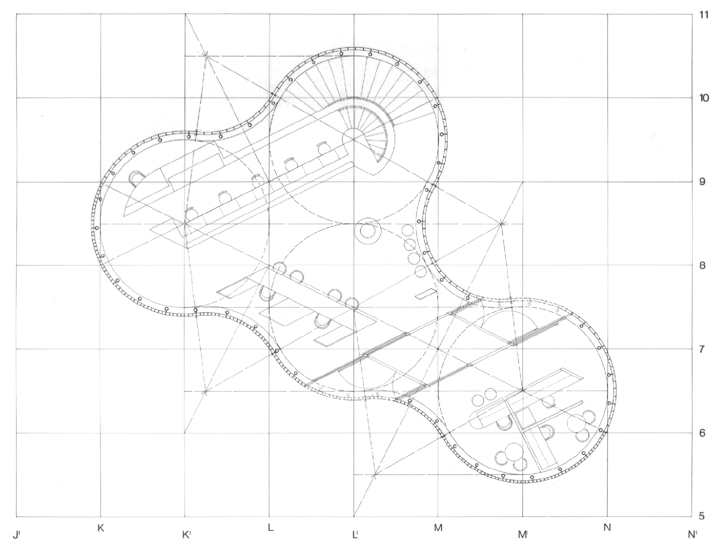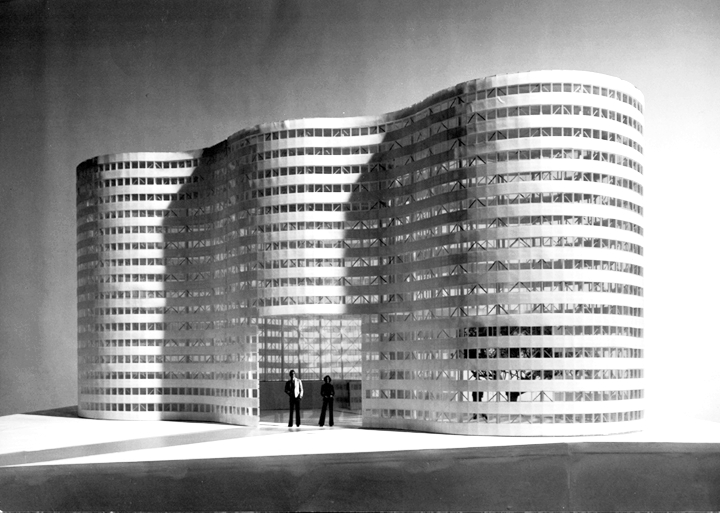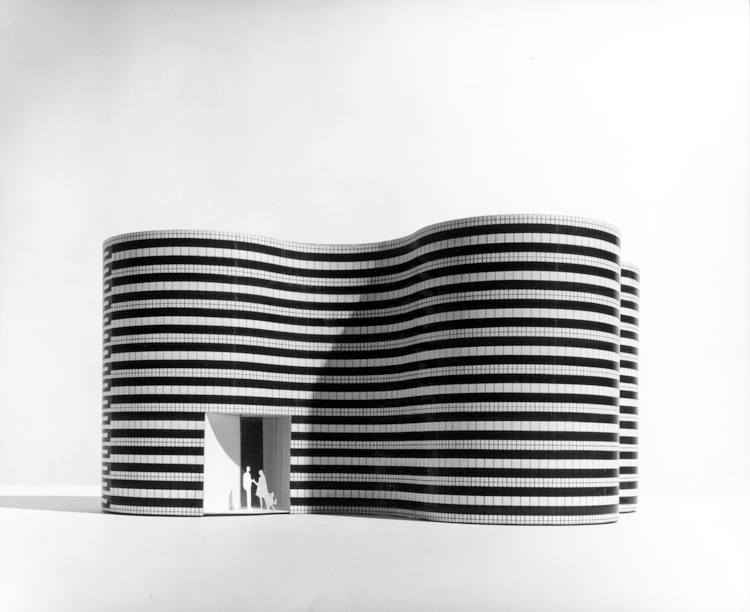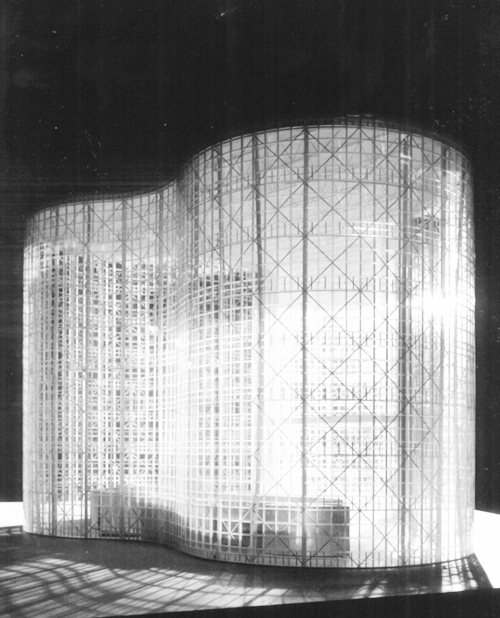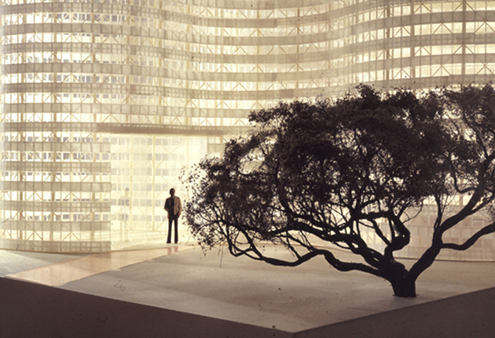 ---