Kansai International Airport
Kansai, JP




The buildings form a tripartite composition: The crescent of Aerocity, centralized and still; the walls of the Terminal, celebrating passage, and the hypostyle hall of the Concourse affirming movement. The translucent walls of the terminal lightly veil the elegant concrete structure whose diagonals quietly echo the super-scale of the roadway arc beyond. In the great ticketing hall, with its solid ceiling, light slides down the flanking walls once again of translucent glass. The mood is quiet, calm and has to do with waiting. The concourse has a strand of gardens down its center, allowing each gate to offer the alternative of a quiet, even meditative environment or, on the opposite side, an active airside environment where the lounge is actually thrust out in a glazed half-circle projecting between the aircraft.

By creating the duality of an active airside experience and a meditative garden, the design aspires to establish a balance between excitement and serenity, and to return the pleasure of journey.

In a gesture beyond the scope of the program, the rectangle of landfill is transformed into a metaphorical lily pad in Osaka Bay. A necklace of lights, some 6,000 meters in diameter, encircle the island, giving testimony of its existence to travelers far away, echoing the ancestral rite of torches on the hillsides of Kyoto, paying homage to the heavenly gods. As ancient cities marked their entrances with a ceremonial gate, so Osaka enters the 21st century with a gateway to the sky.

Throughout, the careful modulation of natural light, shifting in both intensity and character, invites nature's asymmetry to counterpoint man's instinct for symmetry, echoing, indeed embodying essential issues of Japanese culture. The design that expresses stability and movement investigates, throughout the program, the issues of order, serenity and calm.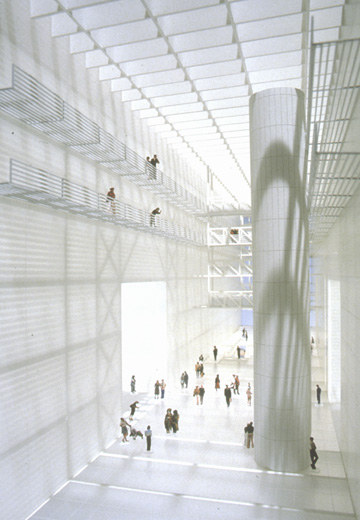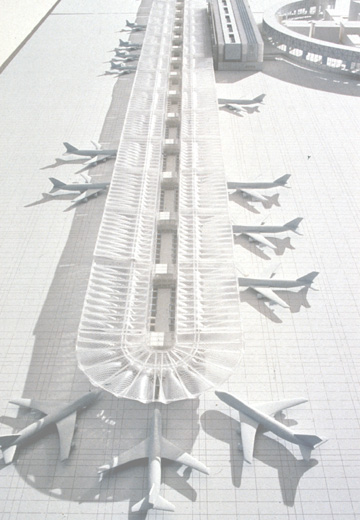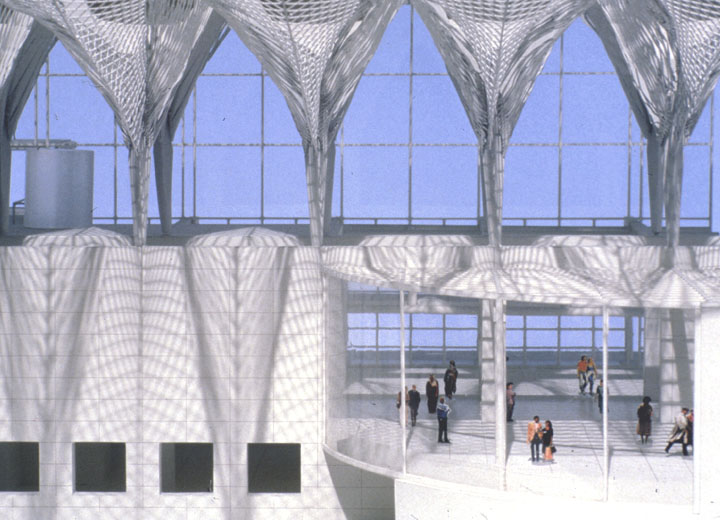 ---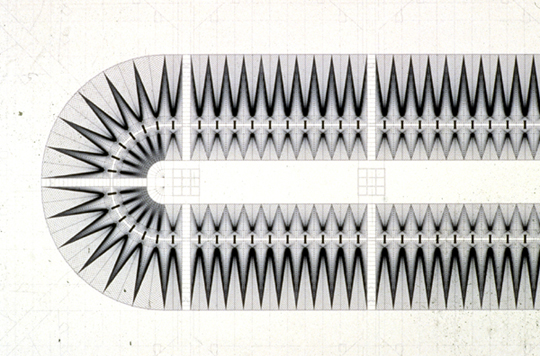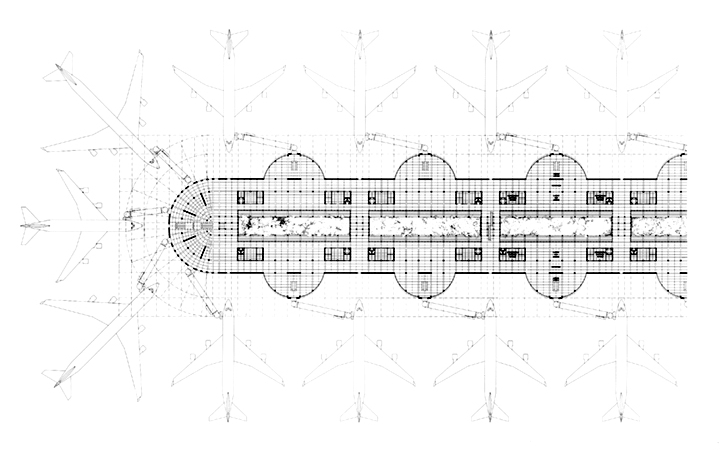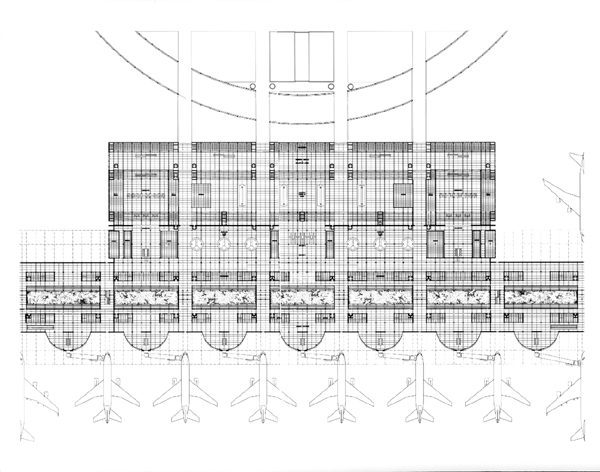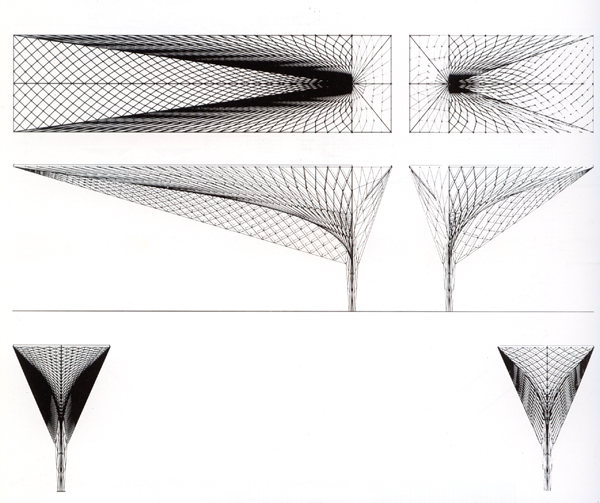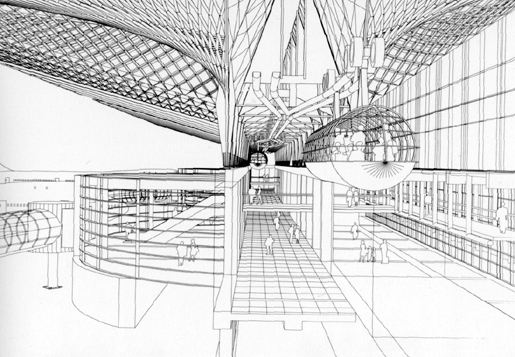 ---